Six case studies across Europe used FCM in different settings with the aim to evaluate this method for its use in integrated conservation management and social-ecological system analysis were conducted in the frame of ALTER-Net. ALTER-Net is a partnership of 24 research organisations in Europe, developed in the EC´s Sixth Framework Programme.
45 FCMs were drawn by stakeholders in single or group interview settings. We largely followed the approach as suggested by Özesmi & Özesmi (2004). A detailed interview guideline is available at the Alter-Net hompage.
For Austria a dynamic analysis was conducted. The results were compared to the results of an integrated agent based model of the same area (Gaube et al 2009). The trends show a high overlap.
Currently an article with the results is finalized - and will  be submitted this year.
Following project reports are already available on the ALTER-Net homepage:
You can find additional information on the Austrian case study at the
Austrian Environmental Agency
.
For questions contact:
Martin Wildenberg
Some results:
Figure 1: Six FCMs with different structural patterns. FCM 1 is taken from the Spanish case study, FCM 2 from the Finnish, FCM 3 from the Austrian, FCM4 from the Polish, FCM5 from the Romanian and FCM 6 from the Danish case study.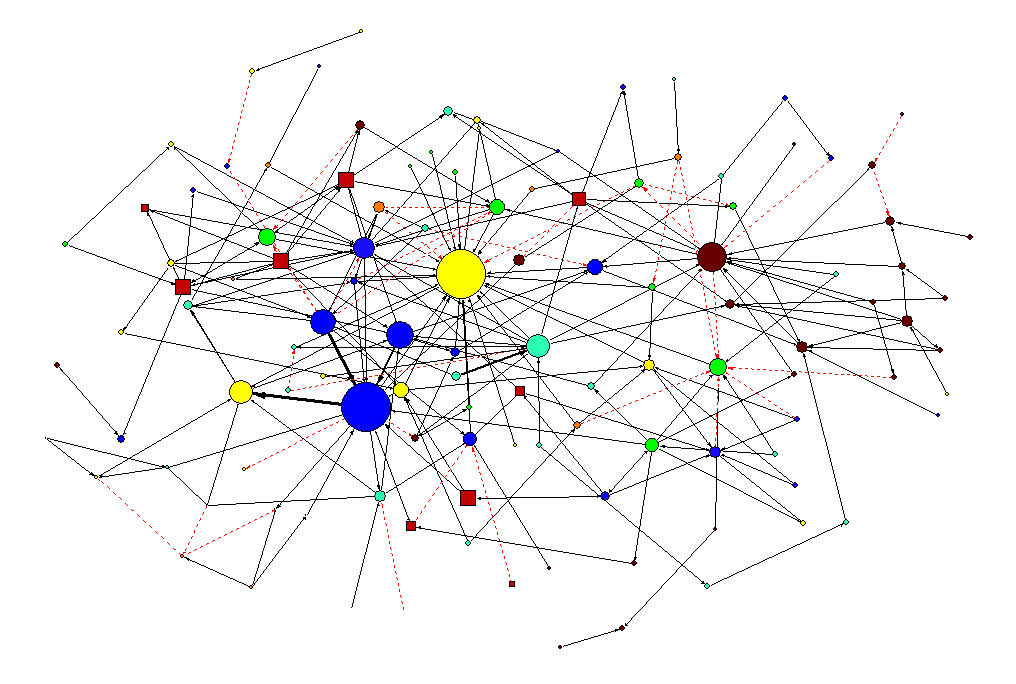 Figure 2: The social map of the seven Austrian FCMs


Figure 3: The results of the three scenario runs for the most central concepts of the seven Austrian maps.
References:

Isak, K.G.Q., M., Wildenberg, Adamescu, C.M., Skov, F., De Blust, G., 2009. Manual for applying Fuzzy Cognitive Mapping – experiences from ALTER-Net. Internal working paper. A Long-Term Biodiversity, Ecosystem and Awareness Research Network. Further information and contacts available through the internet: < http://www.alter-net.info/>
Gaube, V. C. Kaiser, M. Wildenberg, H. Adensam, P. Fleissner, J. Kobler, J. Lutz, A. Schaumberger, J. Schaumberger, B. Smetschka, A. Wolf, A. Richter, H. Haberl 2009. Combining agent-based and stock-flow modelling approaches in a participative analysis of the integrated land system in Reichraming, Austria. Landscape Ecology.
Özesmi U., S. L. Özesmi, 2004 Ecological models based on people's knowledge: a multi-step fuzzy cognitive mapping approach, Ecological Modelling, Volume 176, Issues 1-2, 15, Pages 43-64,